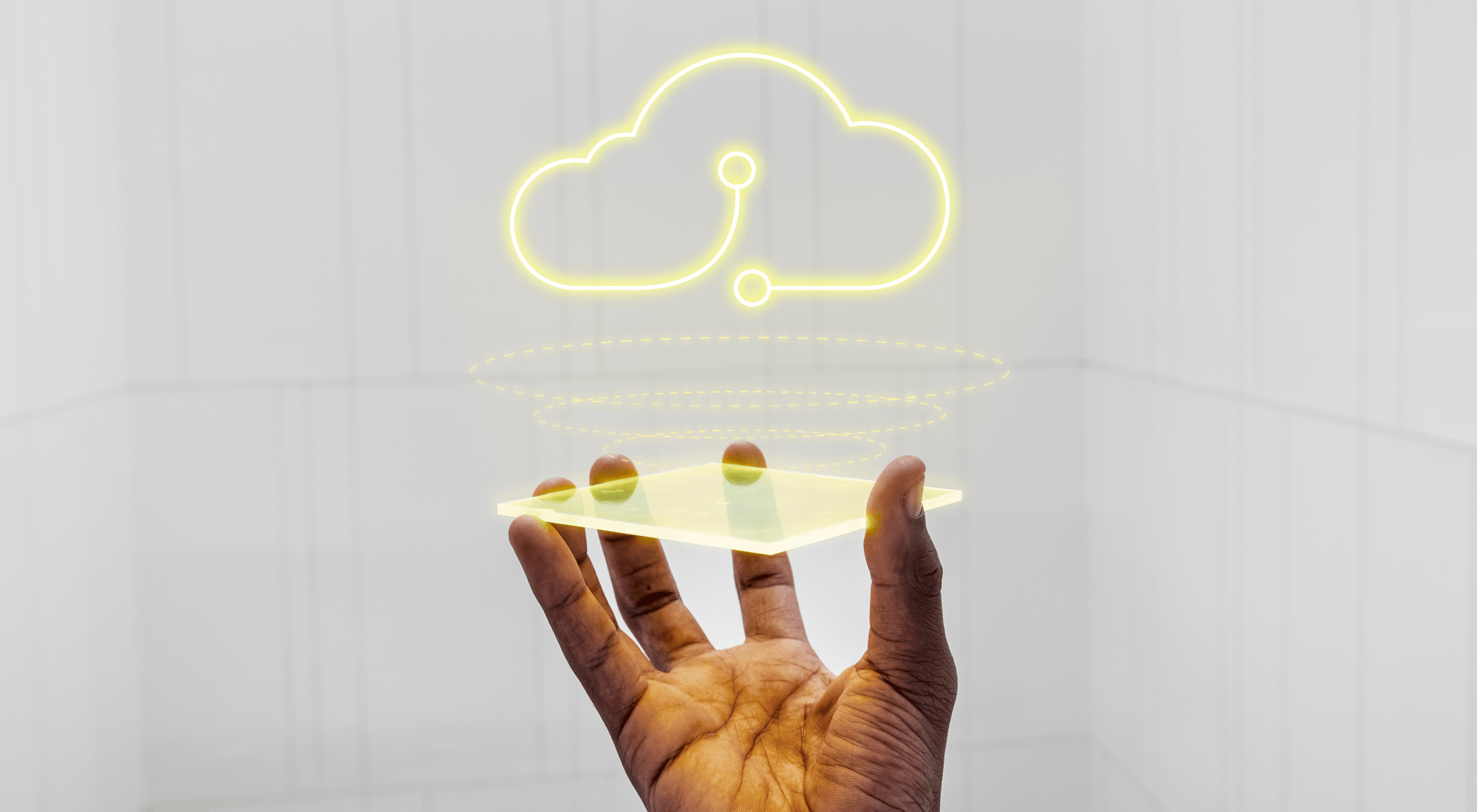 Prologue:
"Cloud" – is not going anywhere! Provided that, a lot of technology maestros are quite excited regarding the cloud; but having said that, several conventional entrepreneurs might feel reluctant and may not accept this transformation to the cloud enthusiastically. At the same time when cloud services are offered, technology providers always proceed with explaining the standard benefits offered by the cloud with the assumption of ardent adoption. But the dissatisfaction of leading a business opting to avoid cloud computing or choosing another cloud vendor is not good for them and it can be easy to understand as well as preventable.
Cloud is going to exist for a long time and infrastructure-as-a-Service is outperforming conventional business software sales because the cloud services are quick to scale, cheap, and easy to manage. Cloud computing is utilized for managing data storage, website hosting, website development, and many more. Nowadays technology buying choices are driven by the cloud.
The cloud space is continuously emerging, henceforth, you have got to have a cloud solution partner aligned beforehand. For proficiently selling the cloud services it's important to make the right decisions with respect to choosing a cloud infrastructure provider.
Currently, the cloud service providers are experiencing a continuously growing competitive environment – on both the fronts – Technology and business, since major iaas providers like AWS, IBM, Microsoft, etc. are constantly modernizing their cloud offerings. These improvements, from one side, offer freedom to organizations to utilize a diverse set of resources from diverse vendors, but having said that, it becomes difficult for cloud service providers to handle complete cloud services at a single location and also encounter difficulties in assembling cloud offerings. They also have to keep complete control over entire services and for that, they require an individual dashboard including a collective view of whole services.
Today's guide explores how to sell cloud services to your customers. We'll be sharing some important points to be kept in mind while offering cloud services.
Competing Cloud Landscape
When considering the competing cloud landscape for the cloud services, AWS (Amazon Web Services) is the stable market leader with around 32% of the cloud infrastructure sales, and next off is Microsoft Azure with around 20% and google Cloud with around 9%. Other important cloud service providers consist of Alibaba, IBM Cloud, Salesforce, Oracle Cloud, etc. According to the needs of your customers, you might need to suggest any one of them.Also, the necessity for IaaS (Infrastructure-as-a-Service) is growing and according to Gartner, the necessity has grown many folds since 2019. At the same time, not all cloud computing solution orchestration and installations are the same. Your clients could select from public cloud computing , or private cloud computing, or hybrid cloud computing. Public cloud orchestration is not much expensive and also, offers a high level of reliability, flexibility, and scalability. Private clouds are handled by one organization whereas hybrid clouds merge public clouds and private clouds for allocating resources. Thus, based on your user's needs, you can suggest a public, private or hybrid cloud compute.
When speaking to your customers as a cloud service provider and technology scholar enhances the chances of convincing your customer's decision-making to take a risk on the cloud.
Simplifying the concept of cloud computing
A great starting point would be to review how the concept of cloud computing services has been explained to the partners who have questions about how to sell cloud services. Despite the fact that the textual definition of cloud computing has always been a challenge for a non-technical person to understand because not only the definition but the intricate networking images, or the climatic photography makes things worse and leaves the decision-maker looking for a communicator who can explain what cloud computing actually is.
A swift way of explaining cloud computing is to give an easily understandable and brief definition of cloud computing to your prospective customers. Thus, by clarifying what is cloud computing, you are offering your customers a reference frame related to every role of yours while using the cloud.
Explaining The Organizational Benefits of Cloud Computing
Given the well-known fact that the cloud computing benefits are exhaustive, but there are a few major benefits that almost all businesses utilizing the cloud can reap the benefits of, including:
Business Agility: When your customers are concerned about spending more time focusing on the business strategy rather than on their technology, you might find it highly relevant to talk about the advantages of transforming their technological challenges into your job like a managed service.
Decreased Capital Expenses: Reducing Capital and Operational expenditures are important for SMBs, data centers, telecoms, and ISP providers, hence when you provide cloud services to your customers, make sure to explain that they'll be shifting from large, upfront capital expenses to smaller monthly payments.
Scalability: If your customers have a peak season, cloud computing is the best solution for them to accomplish their periodical demands without requiring to purchase of expensive hardware and software.
Anywhere Access: Amongst the most cloud computing benefits, the major benefit is getting access to all your computing resources irrespective of where they are. Your customers can access their cloud services provided they've internet access.
Articulate the above-mentioned benefits in such a way that it is specific to your client or prospect which is going to be a fantastic way to make your sales pitch more relevant.
Benefits of selling cloud services using a unified Cloud Management Platform:
Stack Console is a unified Cloud Management Platform that helps to increase profitability in selling cloud services and also supports cloud service providing businesses in securely driving their day-to-day routine and mission-critical operations by gaining a tremendous opportunity to make the most of cloud computing.
Here are some important reasons why organizations that sell cloud services with Stack Console cloud management platform earn more revenue:
Completely automated cloud business
Excellent marketplace to showcase products and sell packages
Easy customer retention
Straightforward access to cloud services for your clients
Enhanced visibility as well as control
Simplified support
Completely white labeled
Let's take a look at them one by one:
1. Completely automated cloud business
Cloud Management Platform allows cloud service providers to control complete cloud business automation for instant service delivery and provisioning, handling billing, support, and complete access. It helps in reducing expenses by automatizing repeating, critical business processes.
2. Excellent marketplace to showcase products and sell packages
One-stop cloud management platform, Stack Console, provides a single place to sell different cloud services using any pricing model and a standard place for your clients to go through and buy various cloud services.
3. On the go cloud management platform:
Stack Console's toolsets help businesses manage and control cloud environs, resources as well as services, and also offer insights into different types of cloud-related functions like optimization, orchestration, security, monitoring, and costs. It is designed to integrate with any type of IaaS offerings. Provides self-service abilities, analytics along with insights inside cloud deployments.
4. Straightforward access to cloud services for your clients
For the end-users, receiving everything from a single place or from a single provider saves time looking for different services. Our cloud management platform will provide your clients with a very simple and easy UX since they would be able to access everything from a single pane of glass using their own dashboard for placing orders, managing services, viewing billing history, getting support, etc.
5. Enhanced visibility as well as control
Business insights are crucial for running a successful business because by using them you can make smart decisions. You can quickly view information about performance i.e., where things are going and how things will turn out, without any need to ask for reports from various sources. Get complete visibility into product plans and pricing and use it for optimizing selling opportunities.
6. Simplified support
Get simplified support with a single control panel that will help you in saving time and resources and quickly identify and resolves the problems without consuming a lot of time and focusing more on important areas.
Stack Console cloud management platform is a completely white-labeled solution suitable for data centers, telecoms, web hosting services, ISPs, and big enterprises. You can customize it as you want. You can easily scale and provision cloud services as well as packages with just a click of a button.
With Stack Console, you can sell various cloud computing solutions to your customers including:
Cloud Instances,
Metered Billing,
Manage Support Tickets,
Load Balancers for scaling cloud infrastructure,
Auto Backups,
Kubernetes,
Block Storage,
Auto Scaling and,
DNS Management,
Wrapping things up!
As you came all the way this far, there are possibilities that you're quite serious about selling cloud services to your customers. But having said that, not everyone will adopt the cloud, hence it's important to take some more time to sharpen your sales pitch and you'll have better chances of associating your potential customer's requirements related to cloud services that you offer.
As discussed earlier, you must've realized that cloud computing can automate business-critical operations, and offer a tremendous opportunity to make the most of cloud computing by implementing it as a part of your product offering.
We're hopeful the above guide on how to sell cloud services to your clients is helpful. If you are selling cloud services or if you are still wondering how to increase revenue by selling cloud services, or if you're among the ones who still think about why sell cloud services, do contact us today!