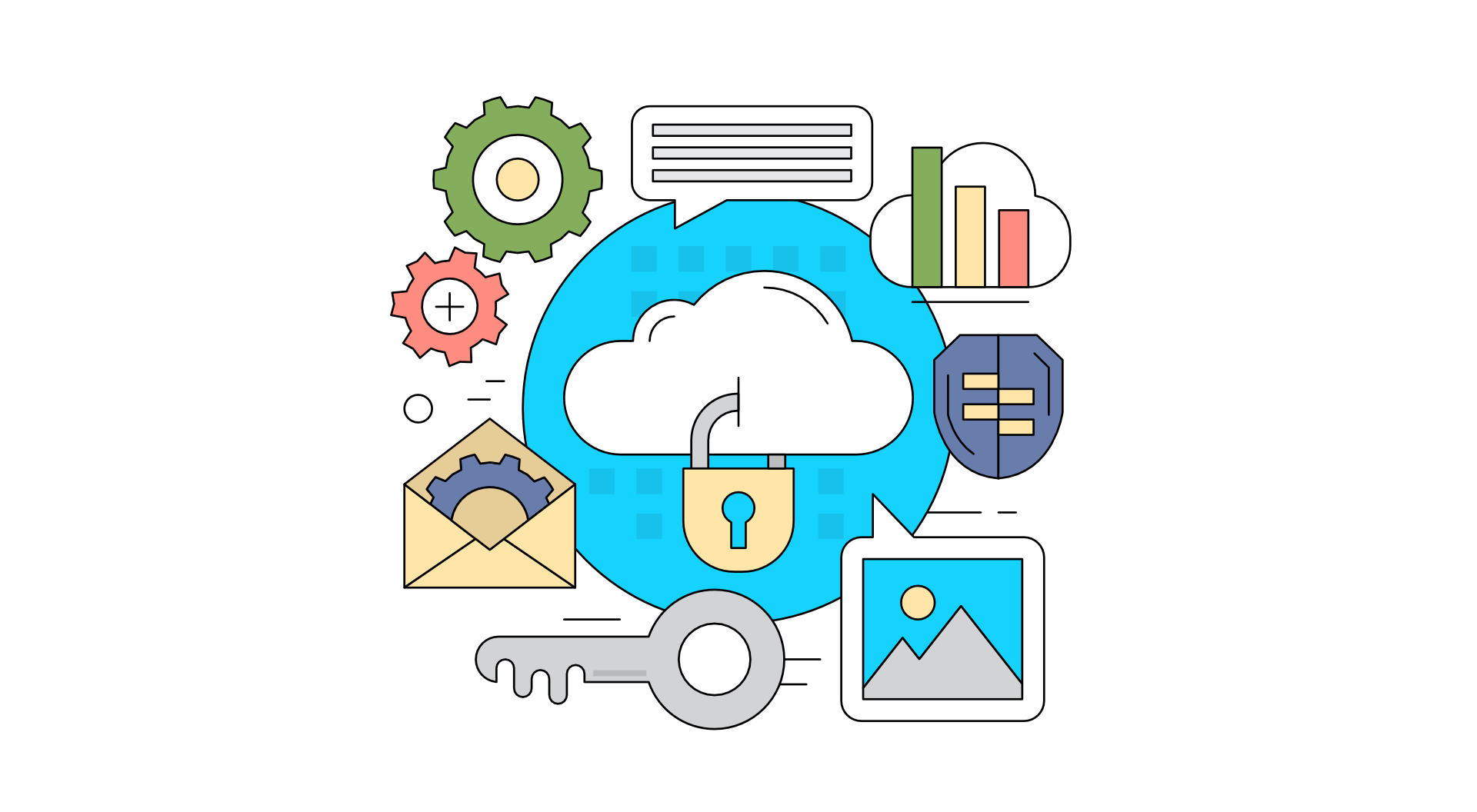 Prologue:
"Virtual Private Servers" have been considered as a very appealing aspect for numerous businesses to host web applications and websites. These servers have been long acknowledged as a means to minimize costs and improve operating performance. Instead of buying hardware and putting money into digital resources for maintaining them, virtual private servers have plenty to offer. As VPS is being fully devoted to the specific business, it provides much-needed freedom to operate more than one OS, and application with high-security levels, privacy, and control. After all that, gradually, businesses started growing drastically, and then they're required to scale, but virtual private servers were unable to scale on demand; hence, a lot of businesses started shifting towards cloud management providers for their unique benefits over virtual private servers.
Are Virtual Private Server providers failing to keep their customers to cloud management providers?
From a customer's point of view, a cloud management service is similar to purchasing a huge network system that supports them to scale up and scale down efficiently on-demand, and automatize considerable operational workloads as well as mission-critical workloads. Numerous enterprises realize the operational task automation limitations in VPS, and also find out that its management is complicated too. According to research, the comparative number of organizations shifting their critical workplaces to the cloud increased by 25% from 15.48% in the year 2020 as a result of productive benefits.
Another reason behind this shift is – the "Pay-as-you-go" pricing model that makes cloud management services a more desirable option for businesses.
VPS hosting providers can embrace this opportunity to deliver public cloud services to their customers because:
VPS hosting providers have all the important means necessary for building regional public clouds.
VPS hosting providers also have the necessary technical skills and knowledge regarding running an entire cloud infrastructure.
Most importantly, the VPS hosting providers have present clientele who are likely to be pleased with unique offerings.
Stack Console can help VPS hosting providers to switch to a fully-developed public cloud service:
VPS hosting providers can easily deploy a fully-developed public cloud service with Stack Console cloud management portal built upon Apache CloudStack and can support you in delivering exceptional value to your clienteles. With Stack Console Cloud Management Portal, you can efficiently configure quick, easy to expand and authentic cloud infrastructure with the help of a wide range of cloud computes, storage systems, and networking so as to support you in completely controlling your cloud ecosystem. Fulfill your distinct organizational goals using Stack Consoles managed services architecture, and 24*7*365 technical support from the experts' team in order to set up a public cloud solution that integrates exactly what's needed for your customers. It seems like an expansion to the existing IT department that allows you to configure cloud services flexibly and securely. Integrate easily with our cloud management portal -Stack Console and effortlessly manage your cloud resources, self-service CloudStack portal, robust billing, and much more. Support your customers in prioritizing server resources on demand and using a pay-as-you-go pricing model, your users need to pay only for the resources they use so long as they require. Stack Console helps VPS hosting providers in effortlessly running their cloud services by catering to their increasing demands regarding cloud business.
The main distinguishing aspects that eke out cloud services as the more ideal solution as compared to the traditional VPS hosting services are as follows:
Cloud services offer unique resources related to automation, self-service, end-to-end encryption, and a lot more to cater to the needs of your customers.
Automation:
For delivering efficient cloud services, automation is the main foundation, hence we've configured automation for each – the operational and business features required for managing a cloud service. Stack Console , a 100% white-labeled cloud management portal, has been developed based on the Apache CloudStack orchestration layer, which has efficiently led to the automatic formation, provisioning, and setting up VMs including the features like auto-scaling, networking, high-performing storage, DNS management, Backup-as-a-Service, the ticket support module, billing solutions and many more. Users can install various guaranteed features with respect to storage capacities and cloud computing powers. The operation management features have also been automated such as provisioning, managing services, and support since automation leads to scaling your business efficiently.
Stack Console's self-service CMP portal offers a cloud management platform that gives complete control alongside effortless management for cloud services which encourages customers to fulfill numerous business-critical and operational workloads in a self-sufficient way. Preferably, allowing users assisting themselves, helps increase user satisfaction. For this solitary reason, it is considered a most expected feature. Stack Console is developed in such a way that it furnishes the automation of essential communication, tracking, and business processes through support and after-sales service. Stack Console's ticketing module is a high point using which users can generate support tickets through the CMP control panel and label them under suitable resources. Using OTRS functionalities, users can easily monitor activity logs for review and SLA configurations are already available for the users.
Managing cloud operations:
Customers can easily carry out framework-related activities seamlessly, allocating and deallocating resources, turning on and off cloud instances, scheduling backups, or managing DNS records.
Nonstop customer lifecycle:
Stack Console CMP encompasses the entire customer journey including the expertise to set up user accounts, keeping track of user registration history, paying, workloads, billing, invoices, and a lot more. Customer onboarding is streamlined and automated. Managing services, managing SLA, support activities, and account terminations are simplified. Full control over customers' accounts, transactions, workloads, backends, and other resources.
Your prospective customers would be –
Businesses having various IT needs at varying times or varying locations can take advantage of the regional cloud's flexibility and low cost. For consistent performance using allocated resources achieve maximum capacity during the highest traffic periods. Add capacity-on-demand instead of planning in advance. Web hosting businesses, online shops, and web development services can accomplish versatility, and thus deliver maximum performance and accessibility at the least cost.
Cloud management services: are alerting the terrain of web hosting businesses for the best:
The innately scalable qualities of cloud management services lead to constant development and evolution. Cloud enables you to seamlessly manage changing requirements of your web hosting scenario. Most enterprises and organizations are adopting cloud hosting due to the aforementioned benefits of it over the traditional web solutions. Using cloud computing users can develop solutions that were never built before using conventional web hosting infrastructures.
Conclusion:
Cloud management services typically offer cost-efficient interfaces, enabling fast transformations and improvement capabilities. Nowadays most of SMBs have started shifting towards cloud management services to reach their day-to-day requirements. Because of the CMP SMBs can work in an economical environment, still manage the dedicated assets, avoid downtimes due to redundancy framework and keep up with a 100% uptime service level agreement.
If you want to gain more returns from your VPS hosting business through regional cloud services, drop us an email to get in contact with our expertise. Our expertise is happy to talk about your requirements thoroughly!