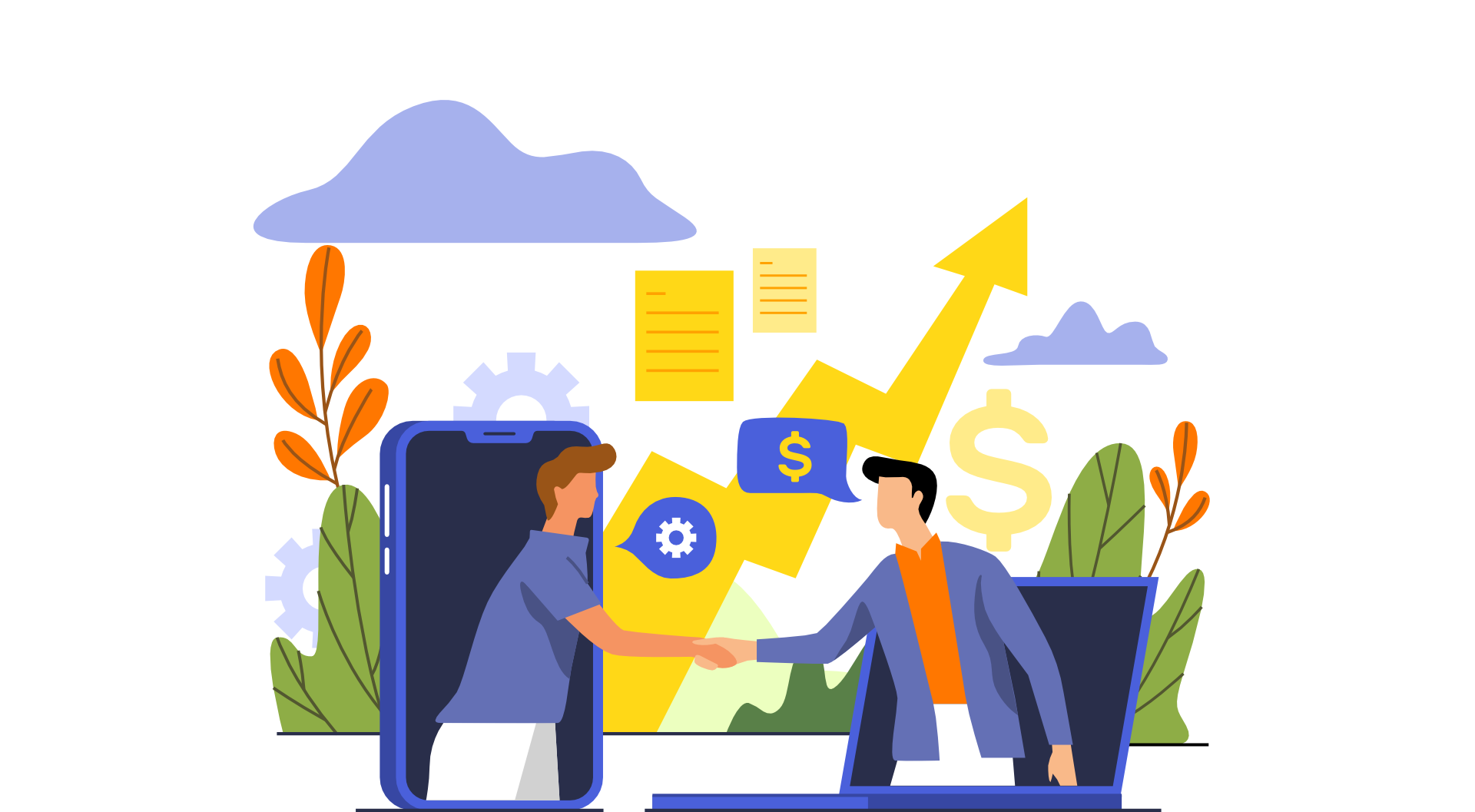 Prologue:
All major companies small as well as large, are now being powered by the cloud. Today, most enterprises are shifting their workloads to the cloud. The primary reason behind this change is the fact that it's easy to set up and manage your workloads in the cloud as compared to the conventional on-premise IT infrastructure. It shows that cloud technology has slowly and steadily become an important part of an advanced IT development. This has led to a steady rise in demand for public cloud services.
Several startups are now in search of different ways to be a part of the flourishing cloud business scene. Furthermore, some business sections like telecoms, ISPs, and data centers are transforming their services to incorporate Infrastructure-as-a-Services. Despite the fact that the scalable cloud computing service providers are going to stay here, but the regional reach is restricted because of the data residency law and ever-changing market sizes that aren't big enough for hyperscale cloud service providers to work efficiently in these sectors.
If you're having the intention to start a public cloud service, then now is the right time to start cloud services that fulfill the requirements of businesses and organizations regionally.
In today's blog we're going to cover the following topics:
How to start a cloud business?
How much cost does it require? And,
How do get new enterprise customers?
So, without wasting any more time, let's start with the first topic:
1. How to start a cloud business?
First and foremost, for getting on with a new cloud business, a good mix of technology and solution partners is required because as mentioned earlier, the technologies and platforms that you choose play a vital role in that.
Following is the list of things that you'll need to get started:
You can build a cloud business using open-source technologies like Apache CloudStack or OpenStack: choosing open-source technologies will deliver you a lot of benefits like keeping costs low, avoiding vendor lock-ins, maximizing business margins, and ensuring long-term competitiveness.
Your cloud platform should cover the maximum IT needs of your customers: Your cloud services should focus on offering a digital marketplace in order to scale your services because IaaS is the keystone of every cloud computing business. Hence, make sure that you provide most IT needs.
Your cloud platform should cover maximum customer use cases: Your cloud platform should be able to fulfill the needs of both SMBs as well as large enterprises because their needs are different and hence the solutions are different.
Your cloud platform should be able to deliver public, private, and hybrid cloud architecture.
Set up network business:Your B2B network business will be strong if you're already a telecom or ISP. You can also set up virtual private clouds as an extension of your cloud services.
Address User Experience: In today's world if you want to succeed in your cloud business then addressing user experience is most important because UI is an important factor to be considered nowadays. Your cloud platform should be able to provide seamless UX to your clients.
2. How much is it going to cost?
The first thought that comes to mind when starting a cloud business and also transforming services is – "EXPENSES". This is why regional ISPs, telcos, and data centers are most suitable for taking up this opportunity. Since they can offer the needful cloud infrastructure which helps in creating a powerful foundation for orchestrating the cloud platform. Also, it's important to know that these industry sections already have strong interpersonal relationships with several enterprises and customers which works as a strong benefit when selling their cloud services. Also, they'll already have the required assets to deliver cloud offerings like- broad-ranging enterprise clients, space for a data center, and a powerful internet base.
If you want to find out the costs of initial public offerings, and timelines for recovering costs and capital recovery expenses, then here are a few remarkable stats for your consideration:
Cloud businesses can offer a 5yr. IRR of up to 80-90% including payback time of around 18-20 months for capital recovery expense.
For a well-planned business strategy, 11-13 months are required to achieve operational costs and 23 to 25 months for cash break-even.
In 5yrs. Min. the revenue outlook would look like this:
USD 5-6 million – for small-sized ISPs
USD 10-12 million – for large-sized ISPs and Telecoms.
Now let's see – How to get new enterprise customers?
So, now at last when you finally start a new cloud business and it's going to be launched soon, another important point is to design and develop a roadmap to where and how you'll get new customers. Now is the time to create your marketing strategy.
Generally, the way in which you reach your first few clients as an ISP or data center, or telecom service provider is not different when you approach them as a start-up or new entrant in the cloud service provider domain. So, find out your current strengths like:
Whether you're a service provider and already have an established enterprise customer base?
Whether you're a telco, ISP, or data center service provider, then you must have a powerful network of current marketing approaches to start with. It'll be great if you begin with your existing and potential customers and utilize these current marketing channels to sell new cloud services. It must be that your current enterprise customers already have the best opinion regarding your services and thus they'll be more receptive to your new cloud service offerings that you've launched. Hence, once you have all gone through these possibilities you can continue with other prospects.
Whether you're a start-up or new to the cloud service domain?
Now if you're a startup or new entrant in the cloud services domain without any prior framework setup or without any customer base, then you'll have to begin with generating awareness of your business in your local region. Also, various marketing approaches will take time to build your presence in the marketplace. But you can use digital channels to reach out to new enterprise customers. Because each and every local business, or start-up, or enterprise has a digital presence. Using digital channels you can generate leads and grow your sales channel. This will help you in going ahead with a great start.
Afterward, you can carry on to the more detailed aspects of getting new customers for your business.
We recommend you to go through the following important tips, which help you get going:
1.Deploying your cloud services:
You can think of using positioning statements like "1st Public Cloud Service providers in-region" or "1st public cloud service to bring cloud computing into – region" if you're an early mover in the cloud service provider domain in your country. If multiple players are there in your competition, then also you can use positioning statements like- "Best cloud in – region". This could be your primary tagline in your marketing and sales communication.
2. Go for a formal "cloud service launch":
Due to the current COVID pandemic scenario, you can't launch your services with a big bang to attract the attention of the correct media or influencers, or potential customers. But having said that, you can take the help of virtual events that are trending nowadays. Thus you can go for the virtual launch event and invite existing customers and key influencers to speak at the event.
3. Induce trials:
As you very well know that cloud services are nothing but user experience, as well as getting clients to have an experience with your cloud is also a key factor in order to scale your business. Hence we recommend you actively concentrate on introducing trials for your cloud services. Through trials, you'll enable customers to test the applications offered with your cloud and they'll also get a first-hand experience.
4. Wisely choosing which customer segment to target:
When you start your cloud services, your first set of customers will be early adopters such as typical IT companies or start-ups who wish to focus on their cloud performance. Therefore, when your services are present in-country for delivery with lower latency, it helps you make the best choice for them.
After around 3 to 6 months, you can start targeting medium-sized businesses when you already have few active customers. At this time your USPs should be data localization, latency, and regional currency billing. Utilize the first year for building a lot of customer references and use cases. Once armed with these, you must start targeting large-sized enterprises and government clients and establish yourself as a leading cloud service provider in the market.
5. Selling cloud services to government customers:
If government customers are the ones, whom you wish to target primarily, then you can create a dedicated cloud corridor, since they're petrified about hosting their information in a multi-tenanted web hosting domain alongside private business customers. When you are committed to providing a dedicated zone, you will be able to create a virtual private cloud for the government customer; which will help you to get your government business going.
Conclusion
Now is the great time to enter into the public cloud market, since most of the enterprises are planning to migrate their workloads to cloud services. Also, the ever-growing demand for data localization has created a demand for public cloud options. You can succeed with your public cloud services with the correct mix of the technology stack and correct marketing channel strategy. You can successfully launch your cloud services with the right approach towards your strengths and with your existing customers and reach out to potential customers. Even though the open technology cloud service providers are here to stay, you can still bring your first few customers to your business.
We hope this blog post will help you in getting started with a public cloud business and marketing strategy to go ahead.
If you're looking for some help in setting up your public cloud services, do get in touch with us. Our cloud experts will be happy to assist you.