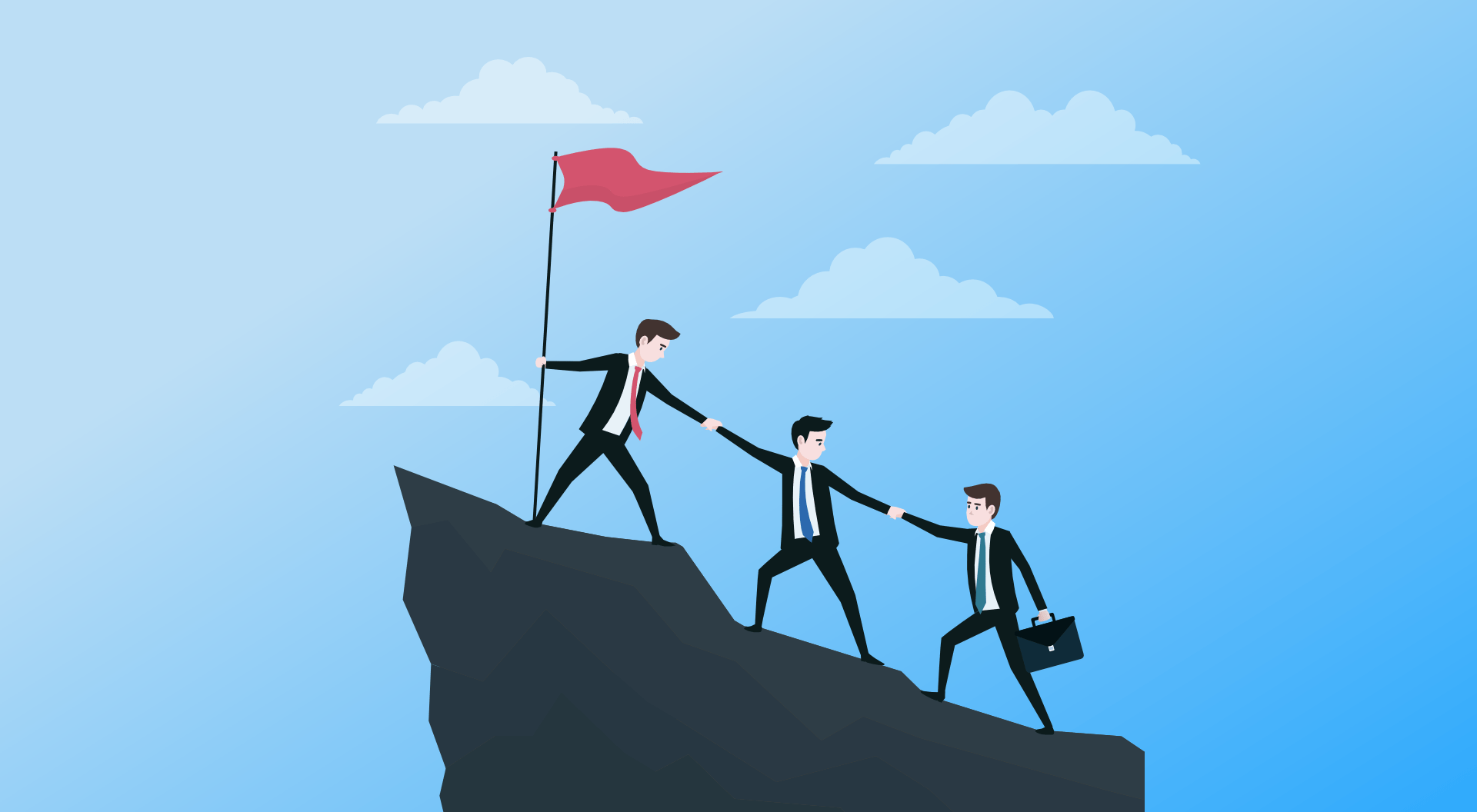 Prologue:
The number of businesses moving to the cloud is continuously growing as they're seeking for latest cloud strategies that harness the power of the public cloud, hybrid cloud, and private cloud including multi-cloud infrastructure. According to a study, the public cloud market share is expected to reach $623.3 billion by the year 2023 and it'll be worth $800 billion by 2025, across the world.
The majority of organizations are now anticipating IT solutions that can offer superior controls like on-premise architecture including greater speed and operating capabilities of the public cloud platform.
A perfect solution for it is – "Hyperconverged Infrastructure" – because it meets the required standards by offering a perfect and advanced approach towards administering cloud compute, storage, networking as well as security through a single pane of glass. Hyperconverged infrastructure can also support businesses in accomplishing excellent performance.
The worldwide HCI market share is anticipated to increase from $4.1 billion in the year 2018 to $17.1 billion by the year 2023, at a CAGR (Compound Annual Growth Rate) of around 32.9% amidst the speculated period.
What's the Hyperconverged Infrastructure?
An HCI (Hyperconverged Infrastructure) is an IT configuration that unifies cloud computing, networking, and storage into a single enterprise-ready platform to improve flexibility, and minimizes the data center complexities. HCI mostly runs on standard, prefabricated servers and comes with a hypervisor for virtualized computing, networking, and software-defined storage.
Hyperconverged systems are mainly designed for elasticity as opposed to conventional business storage infrastructure. It's easy to personalize hyper converged infrastructure in order to make it scalable and easy to handle.
Let's have a deep look into hyper converged infrastructure:
Each organization seeks to keep abreast with the competition and facilitate innovation and resilience by making sure that its data centers are cloud-enabled. Despite that, using converged infrastructure is an unattainable dream. As it's slow and costly to optimize, the complex system needs the capabilities to achieve the latest computing provisioning.
Additionally, with the emergence of 5G and Internet of Things (IoT) technology, where numerous personnel are equipped to access networks using several devices and various locations, the conventional converged framework no more appears to be a practical solution.
Hyperconvergence is considered to be an excellent solution that builds the basic hybrid architecture and fills the gap between conventional architecture and the public cloud. Delivering an all-around solution, a hyperconverged solution is effortless to set up and manage and allows to offer virtualized applications within minutes.
By excelling the obstacles of handling hundreds of servers, storage and VMs, using hyperconverged infrastructure, extending any latest applications to distributed sites would not be troublesome as earlier. HCI integrates compute, storage, and networking technologies into a single box, making it simple to instantly set up proven IT infrastructure.
HCI at its core is an immensely evolved data center version. As mentioned earlier, it's like a readymade data center offering a few major benefits to scalability, cost-effectiveness, and swiftness.
Manually provisioning IaaS is a complicated process, likewise, the need for governance siloed teams, computing challenges, etc. could lead to IT inability.
Our cloud management platform, Stack Console , built upon Apache CloudStack for Hyperconverged Infrastructure provides multiple advantages including:
1. Governance infrastructure
Enables centralized governance along with safe and all-inclusive resource management amidst several cloud computes via position-based access control, permissions, compliance achievements, and pricing policies.
2. End-to-End Computing
Hyperconverged infrastructure helps in standardizing the provisioning of applications by offering capabilities to automate infrastructure deployments and life-cycle management.
Stack Console Hyperconverged Infrastructure offers the following important features
Actual-time hardware controlling with alerts,
Centralized cost administration,
Completely automated deployments
Fully remote patch upgrades & maintenance, and
Resource usage.
Reasons for Integrating Hyper converged Infrastructure
Advantages of transforming from a complicated traditional framework to a simplified hyperconvergence are numerous, but the main reasons for which businesses opt for this transformation are: easy management, affordable, stable performance, a small size data center footprint, higher efficiency and increased IT productivity and optimized framework ROI.
All things considered, the HCI systems could support SMBs with distant offices to concentrate more on increasing revenue and data analysis since they don't need to care for traditional infrastructure management. In short, it's a transformation from enterprise activities and management to perfecting your business.
Summary:
When starting a powerful IT infrastructure, that could fulfill all the needs of the latest and evolving technologies, Stack Console is the brand to take into account, a leading provider of HCI systems with affordable and user-friendly services including sizing, and deployment, cloud orchestrations, continuous support, and management. Sign up with Stack Console for building intelligent infrastructure that could simplify your business-critical operations and stabilize your workloads in spite of the technological transformations and increasing user demands.
Contact Stack Console today for any query!