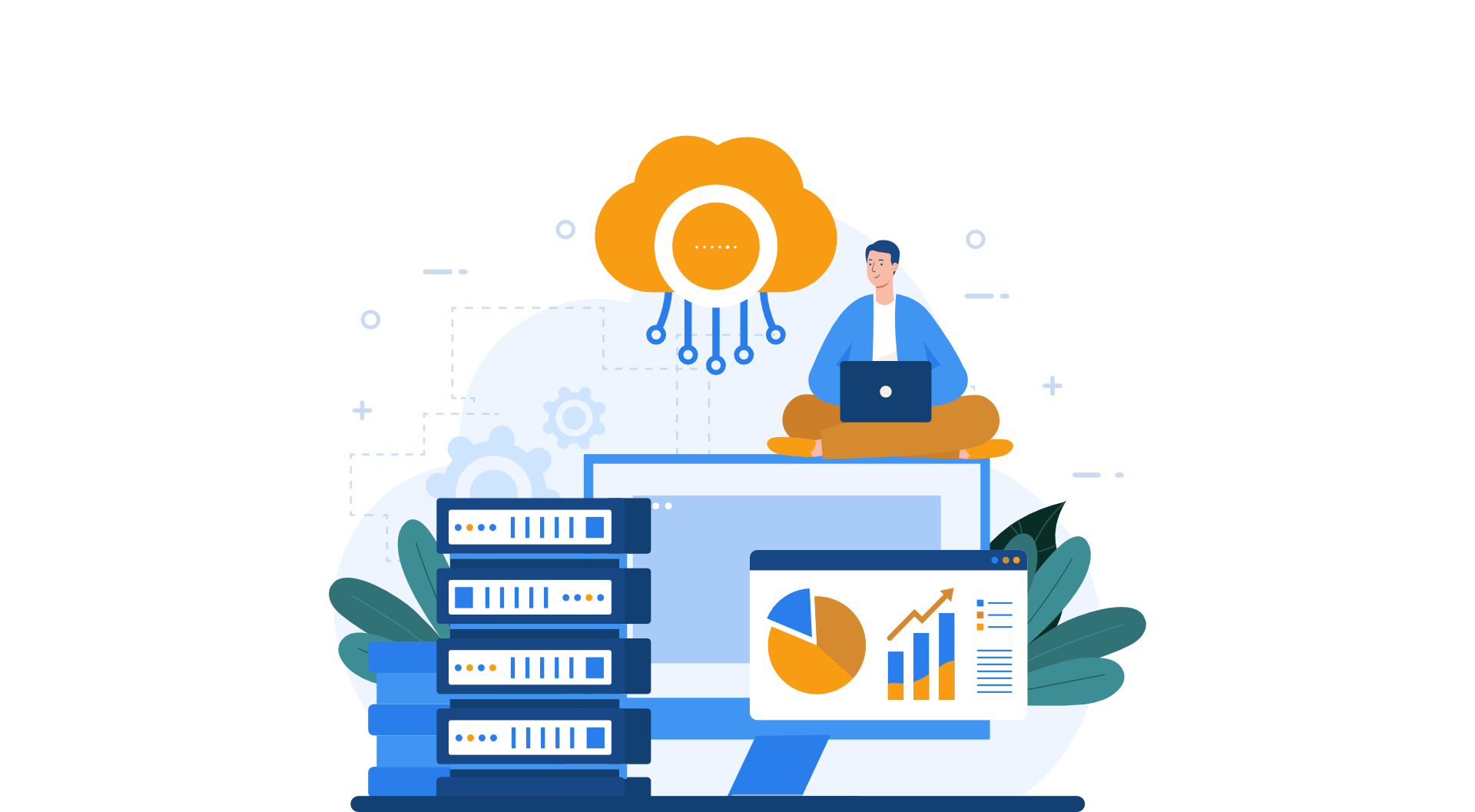 Prologue:
More and more firms are entering the cloud computing sector, especially in the IaaS (Infrastructure-as-a-Service) sector and they require corresponding tools and solutions to assist them proficiently in building and providing cloud services. In today's blog post, you will learn about one of the best and new cloud management portal providers in the industry – Stack Console and why you should choose their cloud management platform?
Opportunities created by Cloud Computing:
Today, cloud computing has impacted the way in which IT infrastructure and services are being purchased and sold. Instead of making a large capital expenditure on data center infrastructure, businesses are now looking for the opportunity to purchase cloud management resources and services on-demand and pay as per the service usage. Cloud environs offer massive scalability and robustness in installing and managing workloads of different types.
These benefits are leading to a serious shift in the cloud industry, further than traditional cloud hosting. Hence the customers, mostly businesses, prefer – speed, agility, and automation; which they gain over the public or private or hybrid clouds.
One of the most important factors that play an important role in the success of any cloud service provider is – selecting the right cloud management platform!
Stack Console as a Cloud Management Platform:
Stack Console cloud management portal has been built upon Open -Source cloud management platform -Apache CloudStack and has gained success in capturing a large market share.
Why Stack Console?
It's always difficult to find and select the best cloud management portal as per your needs. And the process involves many questions and considerations like 1. Your business requirements, 2. Product requirements, 3. Support requirements, etc.
Stack Console fulfills all these considerations because Stack Console has designed different plans that serve its clients' requirements. Users can easily configure the cloud instances and integrate the 3rd party services. Stack console's cloud platform lets its users get to market and start earning income.
Stack Consoles' cloud management portal delivers precise cloud computing and storage capabilities. Users can easily deploy, customize and manage their cloud platform via an easy and simple user interface. The CMP also provides Kubernetes, auto-scaling, load balancers, and block storage.
With these benefits, you as a service provider should consider Stack Console as the best choice of cloud management platform for your business.
As there is no shortage of cloud management portals in the market today, every provider offers different capabilities, cloud resources, and strategies.
Few cloud management portals are specifically designed for service providers, whereas others are designed to build private clouds. On the contrary, few platforms meet distinct provisions for both public and private clouds.
Stack Console is developed to meet the requirements of both public clouds and private clouds. Hence, the service providers who are seeking to build private clouds must consider Stack Console cloud management portal.
Cloud service providers who are seeking full control over their cloud services can also partner with Stack console.
Stack Console's cloud management portal never views security, performance, and reliability as optional services. Hence, we recommend cloud service providers do not choose cloud platforms that fall short of these resources.
Scale and automation are other important aspects; Stack Console is a highly scalable and automated self-service portal. Users can easily deploy their services and can auto-scale quickly.
Why Apache CloudStack?
Stack Console is powered by Apache CloudStack software because Apache CloudStack is a java-based, open-sourced platform that comes with a comprehensive set of features to help businesses install and manage IaaS clouds. It also offers powerful orchestration and workload management capabilities.
Apache CloudStack provides Secure single sign-on, multi-role support, robust workload management, secure cloud installations, load balancers, block storage, network as a service, and much more.
Recommendations:
If you are like the majority of service providers seeking to start their own cloud services, then you are likely to have more success with Stack Console. But having said that, you must remember, that you should vet your options carefully and select a cloud management portal that fulfills your requirements and also supports your long-term business goals. To achieve this you'll require a comprehensive understanding of your business provisions, the product requirements that must be fulfilled to support your business, and also the level of support that you'll need to manage their services.
There may not be a single best cloud management portal for all service providers, but Stack Console is an excellent choice in terms of its features, level of technical support, opportunities for earning revenue, and the value service providers can deliver to customers.
Conclusion:
Stack Console cloud management portal supports cloud web hosting providers, data centers, telecoms, and large enterprises and completely understands the importance of delivering a Turnkey solution and strives for operational simplicity. Service providers do not need to develop code and also the cloud platform doesn't need extra maintenance. Get in touch with the Stack Console expert team today! [email protected]